John's vision established Eainco Group of Companies. John is the Founder and JOHN COACH  is the Brand name used by Eainco Group of Companies..
Eainco Group Aim:
To promote Fitness & cycling in all forms and to help people enjoy an active fulfilling and happy life-style,without neglecting other sports.
To promote Cycling in Schools and Colleges
To cater for cycling beginners right through to serious racing cyclists.

To liaise and work with Educational institutes and all the sports related  Associations,Clubs,Companies and Agencies.

To promote Track cycling  all over India.
Our Services:
Cycling Consultancy and Coaching

Sports event management

 Management of Cycling clubs and  Cycling Academies




 

JOHN COACH CYCLING ACADEMY

Cycling Coaching:
a. Cycle Training for Complete beginners Level-1 

b. Cycle Training for Skill development Level

c. Endurance Training Basic Range 1 and 2.

d. Road Racing / Track Racing   / Mountain Bike / Hill Climb trails / BMX / Cycling Contact Coaching
     For sharing and getting cycling information join our FREE Whatsapp group : John Coach Cycling Tribe
 Mobile Whatsapp Number : 9400401946
For Enquiry  contact our office at Kadavanthara, Kochi :
38/1617A1, PV Antony Road,Opp.BSNL Exchange, Gandhi Nagar, Kadavanthara, Ernakulam-682020
Phone:

    0
94 00 40 1946

        /        0

9633 26 9052
Facebook name : Johncoach eainco
Our Cyclists & Volunteers :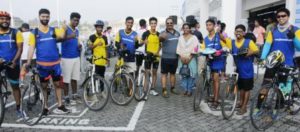 Our Potential Cyclists :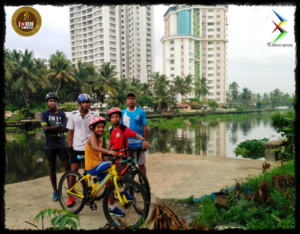 ---
About John Coach :
(Sports Qualification)
Diploma in Cycling Coaching 1989 – 1990 batch (Sports Authority of India, NSNIS:Patiala)
Flashback :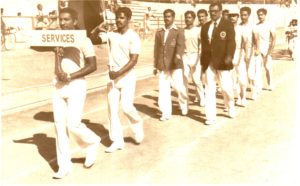 1982-83 Represented SWAC at Air Force Cycling Championship
1983-84 Represented Training Command at Air Force Cycling Championship
1984-85 Represented Services in Senior National Cycling Championship
1985-86 Represented Services in Senior National Cycling Championship
1986-87 Represented Services in Senior National Cycling Championship
1987-88 Represented Services in Senior National Cycling Championship
1988-89 Represented Services in Senior National Cycling Championship
Won Gold and several silver medals in Air Force Cycling Championship :
Current Status
Owner and Founder of John Coach Eainco Group.

Cycling coach , John Coach Cycling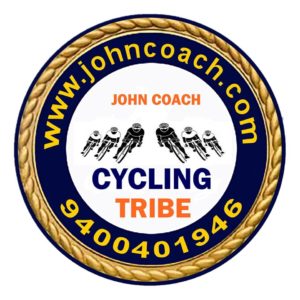 To be part of our Team, Join  us by filling the  form in the below
https://docs.google.com/forms/d/e/1FAIpQLSfR9escMDwYjhLIoGBEpG6YWYeLgRuuw-UztPMn4Uok8fS_zg/viewform?usp=send_form